You've reached the Official Web Page for
The Fabulous Bungalow!
This is the happy internet home of
John Pomeranz and Kathi Overton
Kathi & John at Zion National Park, 2008
We enjoy the good fortune to live in the "People's Republic" of Arlington, VA, in a neighborhood of fun and interesting folks.
While technically NOT a "Bungalow" architecturally, our home earned the nickname during its years as a group house.
All of our friends name their group houses. Don't yours?
| | | |
| --- | --- | --- |
| The 1st Fabulous Bungalow | The 2nd Fabulous Bungalow (in Falls Church, VA) | The current Fabulous Bungalow |
***Thanks to all of our very good friends and neighbors who helped us put together the 2012 Bungalow Halloween Haunt! In spite of having Hurricane Sandy barrel through town only 48 hours before, we were able to put together a fun yard haunt on Halloween night for close to 350 people - a record for us! We hope you all had a happy and safe Halloween.***
Be sure to check this space for updates on our annual Fabulous Bungalow Gatherings:
4th of July Barbecue
Halloween Haunted House
New Year's Eve Party
Check out our videos!
Click on on a photo below to see the corresponding short video.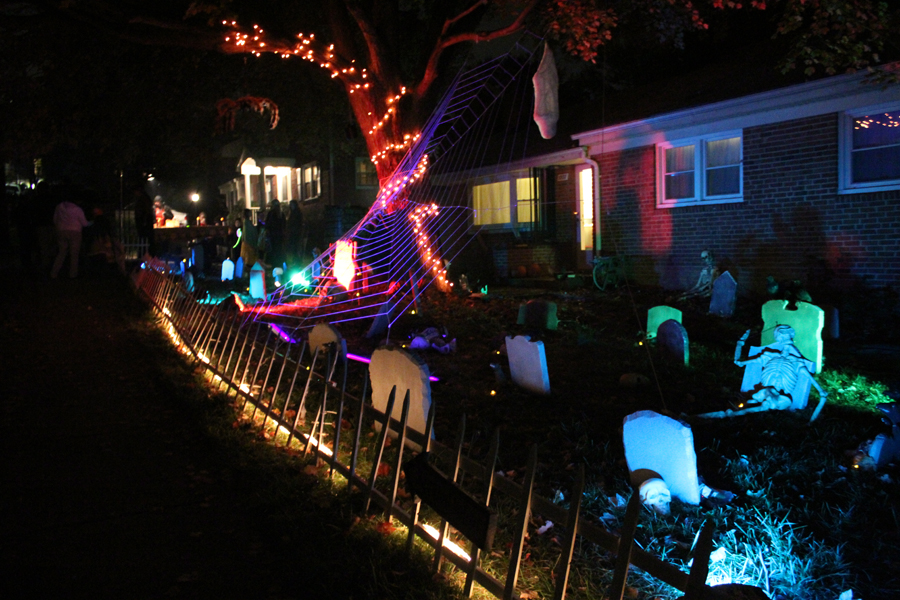 Click here to see our obligatory kitty pictures!

kathi*at*bungalow.org or john*at*bungalow.org
(replace *at* with @ to send email)
Parajumpers Hollister Hollister Parajumpers Hollister Hollister parajumpers Hollister Hollister uggs Louis Vuitton Outlet
Welcome to our Virtual Bungalow! This site was last updated 02 November, 2012.
---

©1996 - 2012 Kathi Overton, John Pomeranz